It is soon to be the T20 time of year here in Malé as the Cricket Board of Maldives steps up its organisation of the 2017 T20 competitions with registration for the second tier 'Maldives T20 Championship' and team preparation for the 2nd Maldives T20 Premier League.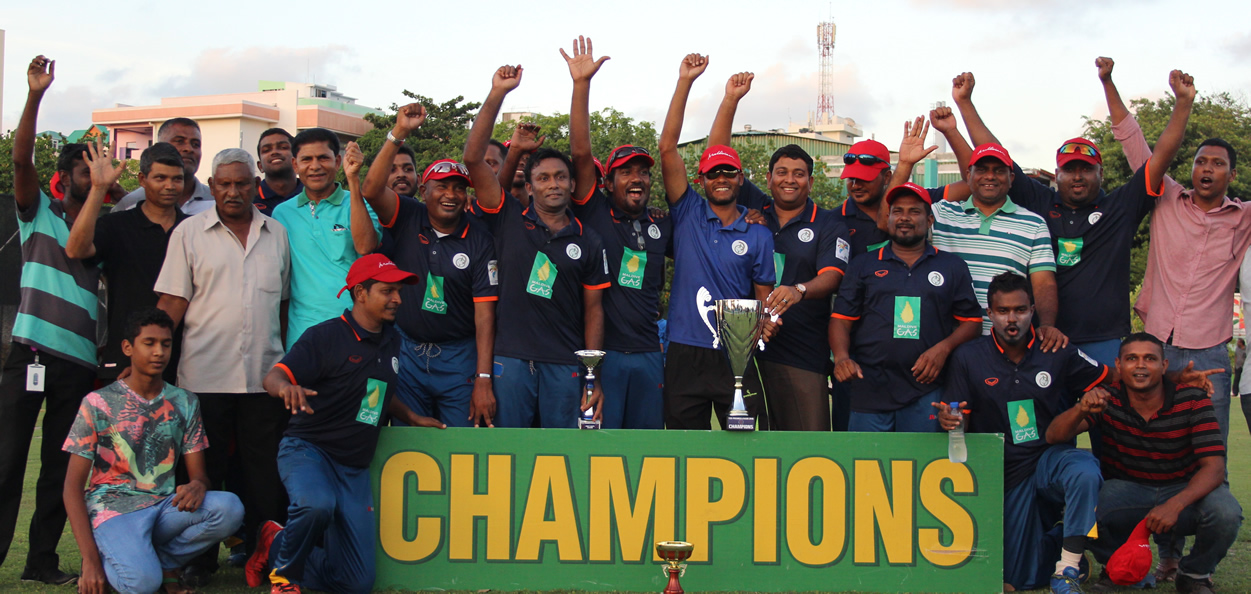 *R.O.I.C. lift the 2016 Maldives Premier Cricket League
The 2nd Maldives T20 Premier League is scheduled to start on Friday 28th July.
Last years winners, R.O.I.C. will be looking to defend their title in Maldives premier cricket tournament. T20 is a relatively new format of the game to played at the highest level and Maldives is no different. Beginning in 2004, this annual tournament has witnessed many dramatic scenes providing high quality cricket to the cricket players of Maldives, the best of the Ex-patriate community and even First-Class Internationals have taken to the capitals Ekuveni Cricket Ground over the years.
The Maldives T20 Championship is scheduled to begin on Saturday 12th August.
T20 Championship Registration Forms EXCEL or PDF
The shortest form of cricket has allowed more matches to be played and more players to take part. Last years total of 58 matches over 3 months consisting of 11 participating teams was a fine example of the strength of cricket within the Maldives and reinforced cricket as the most successful international sport in Maldivian history. It is strong, vibrant, all-inclusive tournaments such as these that help encourage cricket grow and develop around our unique country.
The inaugural second tier 'Maldives T20 Championship' in 2016 was won by a young team of players representing New Star Cricket Club with many of that team going on throughout 2016 and into this year playing and improving their competitive cricket matchplay skills.
Six teams will participate in the elite Premier League this year:
C.B.L. Sports
India Blues Cricket Club
Malé Sports Club
Milan Cricket Academy
R.O.I.C.
Sri Lankan Cricket Club Maldives
For the second tier event; Maldives T20 Championship, we urge new teams to confirm their participation at the earliest opportunity to the Cricket Board of Maldives head office at Malé Sports Complex. Bangladesh High Commission and the Pakistan High Commission both fielded teams in 2016 and as well as welcoming them both back to this years event we also encourage the talented players of Hunters Cricket Club and Aryans Cricket Club to once again be part of this competition.
The Maldives T20 Championship is a fantastic and positive opportunity for local teams to be created combining a blend of experienced former Maldives national team players and many of the younger players keen to develop their match-play technique.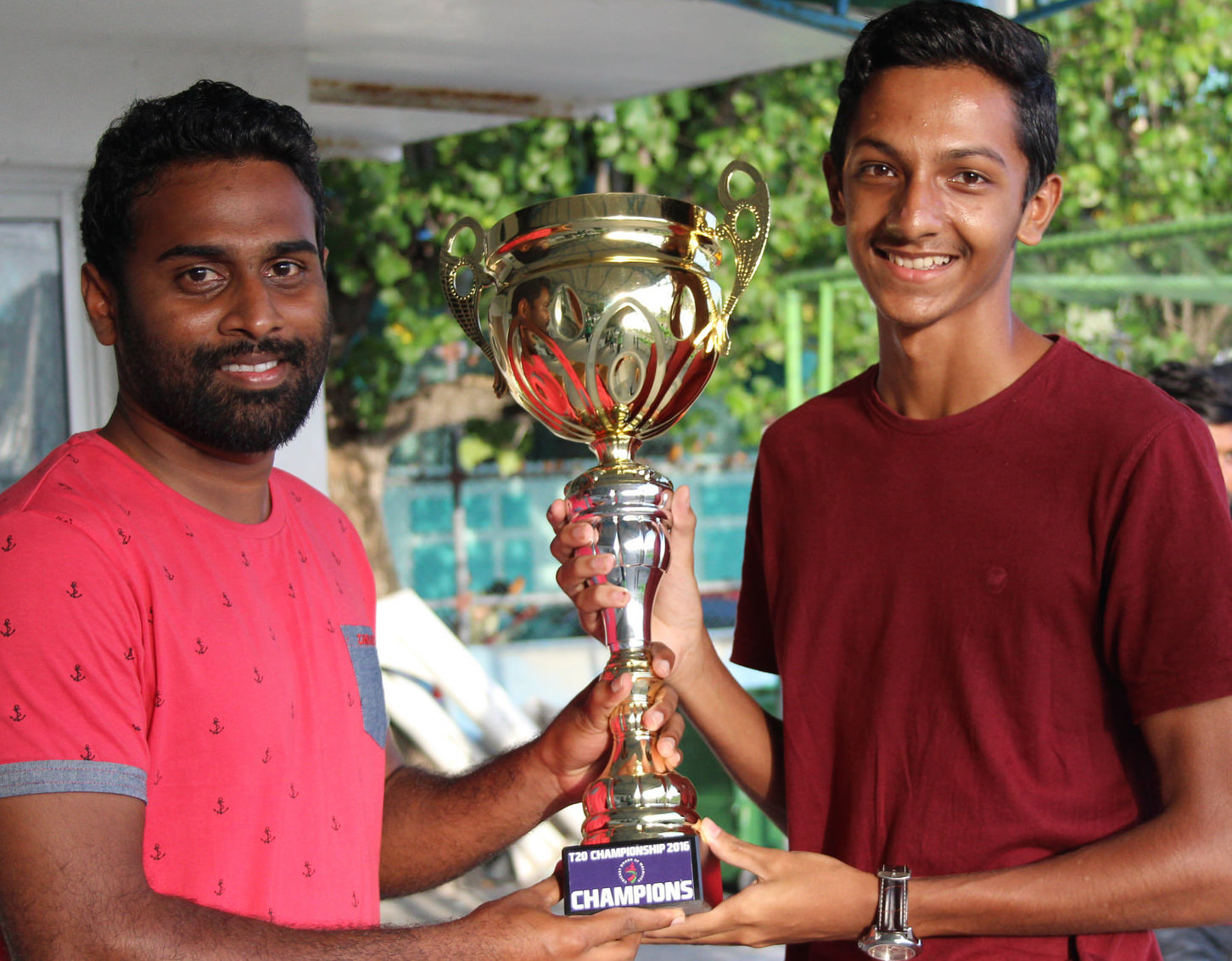 *Club captain Ishaq and club manager Saudan Ibrahim pictured with the 1st Maldives T20 Championship Trophy won in 2016 by New Star Cricket Club.